TGH&H: Episode 05.01
Jump to navigation
Jump to search
The Gamers: Humans & Households wiki.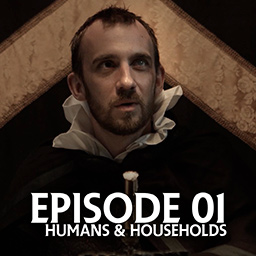 SYNOPSIS
Four heroes join forces behind the back of the King to meet a new quest which tests them in ways they have never experience. Their quest begins as they face the first danger in their road as they try to make sense of this strange land and their abilities.
CONNECTIONS
FEATURED CAST
Host - Christian Doyle
Priestess - Joanna Gaskell
Rogue - Trin Miller
Wizard - Scott C. Brown
Warrior - Thomas Gofton
BEHIND THE SCENES
The song heard on the radio is the theme for the Legacy from The Gamers: Hands of Fate.
COMMUNITY LINKS
Discuss this episode on the forums [1].
View this episode at zombieorpheus.com [2]