TGH&H: Episode 05.02
Jump to navigation
Jump to search
The Gamers: Humans & Households wiki.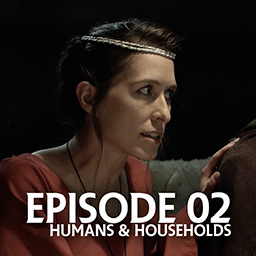 SYNOPSIS
The heroes survive their first dangerous encounter. They arrive at their destination only to be faced with their inability to gain entry. Only by combining their skills and working together calmly do they gain entry. However, once they have entered a new furry danger greets them and takes one of their group captive. The remaining heroes plot their new plan of attack.
CONNECTIONS
FEATURED CAST
Host - Christian Doyle
Priestess - Joanna Gaskell
Rogue - Trin Miller
Wizard - Scott C. Brown
Warrior - Thomas Gofton
BEHIND THE SCENES
Joanna Gaskell is actually a Canadian citizen.
COMMUNITY LINKS
Discuss this episode on the forums [1].
View this episode at zombieorpheus.com [2]