Nara
Jump to navigation
Jump to search
Nara's full name is Ñuani Dulcinara.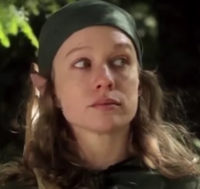 JQS1
Nara is an elfmaid with a bow and a two-moon mark on her right cheek. She and her party (Carrow, Glorion, and Perf) have been searching for the Sword of Fighting for at least four years. She gives commands easily, but fails to recognize the limitations of those she commands. After Carrow is killed, she demands that Perf heal him, and is disgusted with the result. After finding the sword, Nara and Perf are transported to Rilk's warparty. Nara recognizes that Rilk is smarter, and commands that Perf "drop him." This goes poorly. After the wizard duel with Kurn, Nara kicks Rilk in the face, is freed, and throws a deadly knife strike at an escaping orc. They are captured by the Assassin, and Nara is drugged.
---
JQS2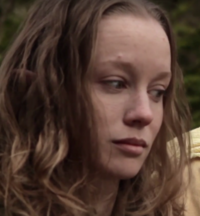 Nara spends much of the season drugged or captured, professing her love for cats and honeysuckle. She saves Strong like Bull from the Assassin in Sumber's mausoleum. In JQS2E9, Nara recognizes the Assassin. Nara shows a sweet side toward Perf and Carrow.
JQS3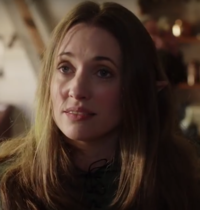 Although Nara tries to avoid the toll ogres, she is forced to confront them after Perf decides to attempt negotiation. When the party (Carrow, Nara, and Perf) reach a dwarven mining village, Nara shops for supplies and runs into Yart and Grellnock disguised as humans. Frustrated and possibly jealous, she enters into a diss battle with Daggie. After being thrown from Daggie's tavern, Nara is held at knife point by the Assassin. Nara and Perf meets Carrow in the woods near the Oracle, Carrow is left behind. Nara selfishly uses the last oracle question to ask about her destiny and receives an unsatisfactory answer. Near the season's end, Nara fights a furious Carrow, who casts Sloth on her just after she bisects him.
Played by Anne Kennedy Brady and Alyssa Kay.