JQ: Episode 02.01
Jump to navigation
Jump to search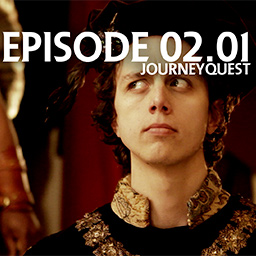 SYNOPSIS
Wren asks for an epic as the Wicked Kings scheme. Perf is reunited with a lost friend.
CONNECTIONS
FEATURED CAST
Karn - Bob Sapp
Wren - Emilie Rommel Shimkus
Headmistress - Nikki Visel
Perf - Christian Doyle
BEHIND THE SCENES
This is the first episode to feature fans from the season 2 kickstarter.
COMMUNITY LINKS
Discuss this episode on the forums [1].
View this episode at zombieorpheus.com [2]