JQ: Episode 01.04
Jump to navigation
Jump to search
JourneyQuest wiki.
Synopsis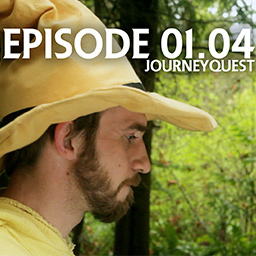 After accidentally obtaining the Sword of fighting, Perf escapes, only to fall directly into the path of the Orcs he was escaping. Glorion continues traversing the Temple of All Dooms
Connections
Cast
Nara - Anne Kennedy Brad
Glorion - Kevin Pitman
Wren - Emilie Rommel Shimkus
Rilk - Jesse Lee Keeter
Wharrgarbl - Matt Vancil
River / Sword hands - Leila Aram-Panahi
Kurn - Kevin Inouye
Floating Head - John Munn
Behind the Scenes
Community links
Discuss this episode on the forums [1].
View this episode at zombieorpheus.com [2]